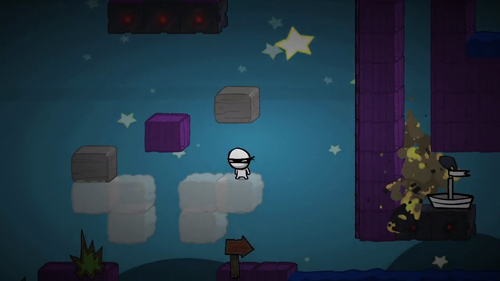 We present to you, Ninja. Besides looking (and being) tough, hiding under his black mask that adds to his mysteriousness, he can actually be a nice guy when he wants to be. Oh, and he's a fast runner too.
See how he calmly stands still while the chain of blocks he set off combusts ever so hotly. He found the boat to leave, but not without fighting battles of his own.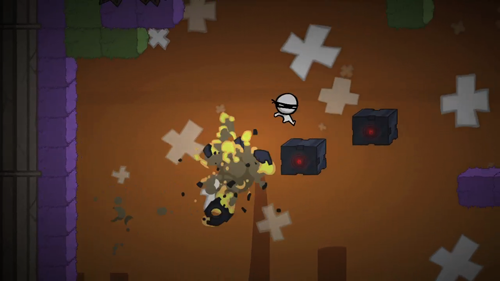 When he was en route the escape plan, he came across some blocks. His feet have the gracefulness as a swan's presence. He quickly found out that as soon as his feet landed, these blocks would explode. How sensitive these blocks are! But don't tell them that…they'll go off on ya.
Catguard chases after Ninja with little success! We all know who's going to win this fight…all Ninja has to do is sneak up behind Catguard and knock his socks off. Ohh yeah.
Find out more about Prisoner #10294, and the rest of the prisoners over at BattleBlockTheater.com
Hot stuff.
TTYL, kiddies.
Christine