We're counting down the release of Alien Hominid Invasion and HD with a daily giveaway for BOTH games!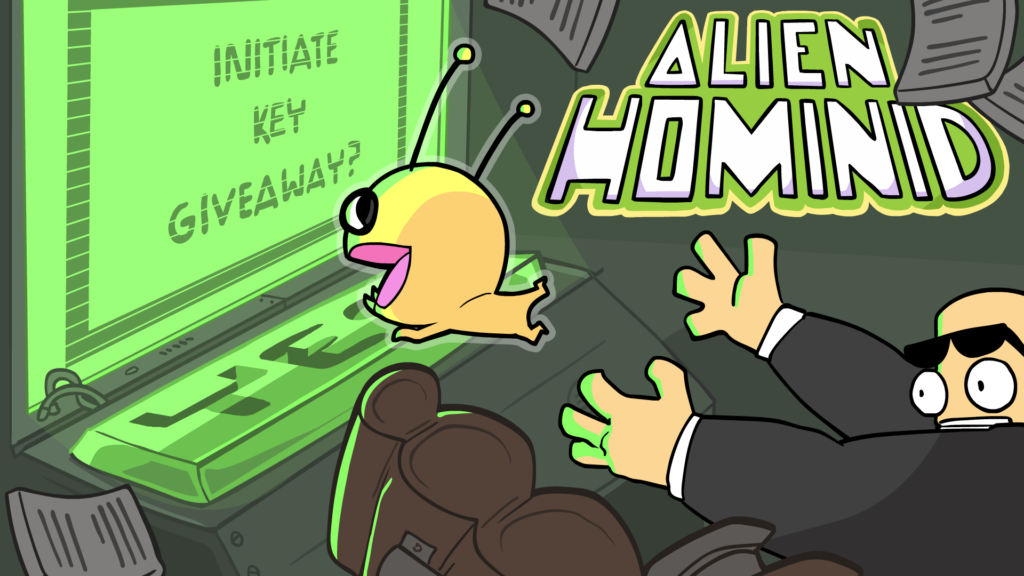 Can you believe we are seven days away from the launch of Alien Hominid Invasion? To celebrate, we're hosting a daily Twitter (X?) giveaway every day until November 1st. Fulfill your alien dreams by winning the shiny new Alien Hominid Invasion AND the re-released Alien Hominid HD, both for your preferred platform of Steam, Nintendo Switch, or Xbox!
How to enter:
1) Follow us on Twitter/X
2) Like and retweet the contest tweet here
3) Check the tweet's thread daily to see if you've won!
Winners will be notified via Twitter/X DM, so make sure you didn't ninja-unfollow us after entering are able to accept DMs from our account, @TheBehemoth! If we don't hear back from you within seven days, we will make the difficult decision to pick ourselves up, move on from our one-sided relationship, and pick another random winner (as much as it pains us). Keys will be sent out on Wednesday, November 1st.
Fine print rules:
One entry per person. Winner will be chosen at random. Winner must be 18 years of age or older, or have parental permission to participate. Winners will be notified via Twitter DM of their prize and have seven (7) days to respond, after which their prize may be forfeited and awarded to the next randomly chosen winner.