*aggressive knocking* Treat… or treat!!
Oh, were you looking for tricks? Well, we brought you treats and only treats! In celebration of Behemoth Halloween, a special 25% off sale is headed to our merch store!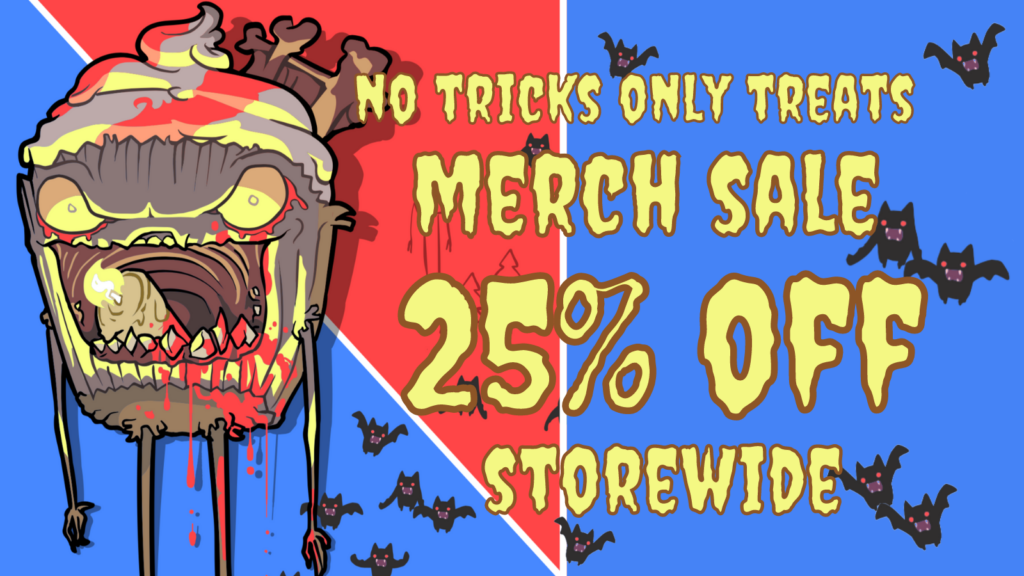 That's right, from October 28th through October 31st, all trick-or-treaters visiting our store will receive 25% off on all products! Score some new merch for yourself or, if you also enjoy giving treats to others, grab a little something for your family and friends. Our store is stocked with tasty goodies like comfy socks, silly print t-shirts, adorable plushies, epic keychains, and more!
Looking for something spooky in particular? Here are a couple of my picks for the occasion: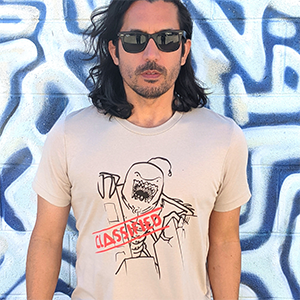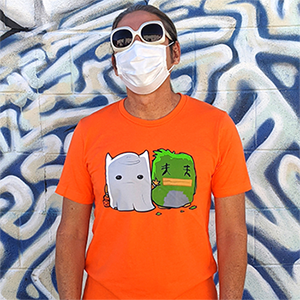 If t-shirts aren't your thing (no offense, but they should be), we also have an adorable yet spooky Series 2 Skeleton Figurine, a scary Castle Crasher Troll Baggu, and some snug Necromancer Socks!
Ready to fill up on delicious merch? Scurry on over to our store, add any desired goodies to your cart, and receive our special 25% discount at checkout! Happy trick-or-treating!!!