Whether the change of seasons has you headed back to school, back to work, or even if your summer continues on forever and ever, music is always a good way to break up your daily grind — especially if that music makes you remember your favorite-est of games and gets you feelin' funky fresh.
Well, funky fresh is our middle name (not legally) and we're here to help. We've put together some Spotify playlists for you to jam out to during your day, featuring official game music and tunes from Castle Crashers, BattleBlock Theater, and Pit People!
If you want to mix things up and get even SPICIER, we've also pulled together a Spotify playlist of fanmade covers! There are a variety of unique covers of the songs you know and love in here, so if your ears are feeling adventurous we definitely recommend giving it a listen.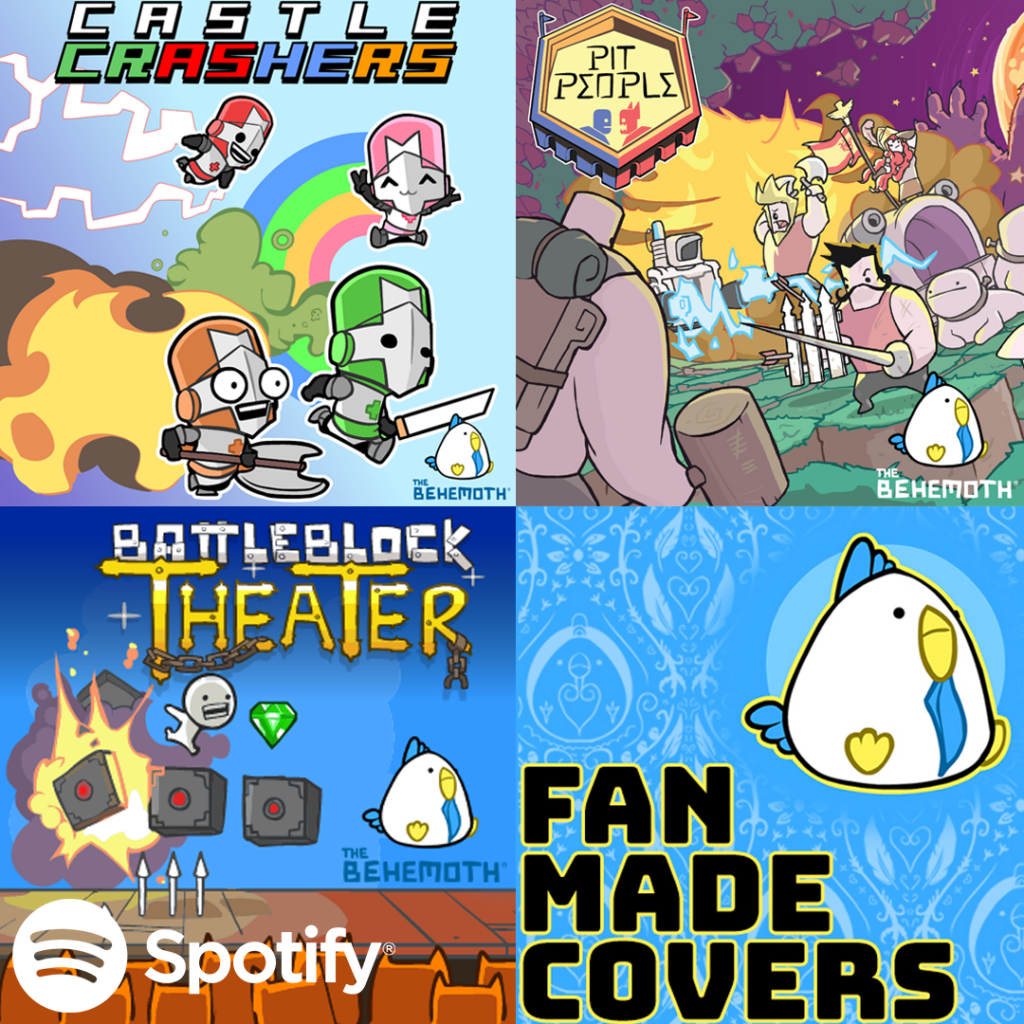 What Behemoth game soundtrack are you most excited to listen to? We'd love to hear all about it (no listening pun intended)! Be sure to let us know on Twitter, Instagram, or Facebook.