Alright, hear us out. Just… hear us out.
Wednesday, July 29th is National Chicken Wing Day. A whole day dedicated to chicken wings, and all things chicken wings. Things 'n' wings, if you will.
Now, we at the Behemoth embody a giant chicken. But that chicken does not, in fact, have wings. For a day like National Chicken Wing Day that's a mild disappointment, but regardless, we wanted to get in on the fun and offer an alternative celebration for our wingless friends.
That's why, for all of National Chicken Wing Day (That's 12:01 AM PT to 11:59 PM PT on Wednesday, July 29th, 2020) our very awesome, very huggable, very much chicken wingless Behemoth Chicken Plush will be on sale for 50% off!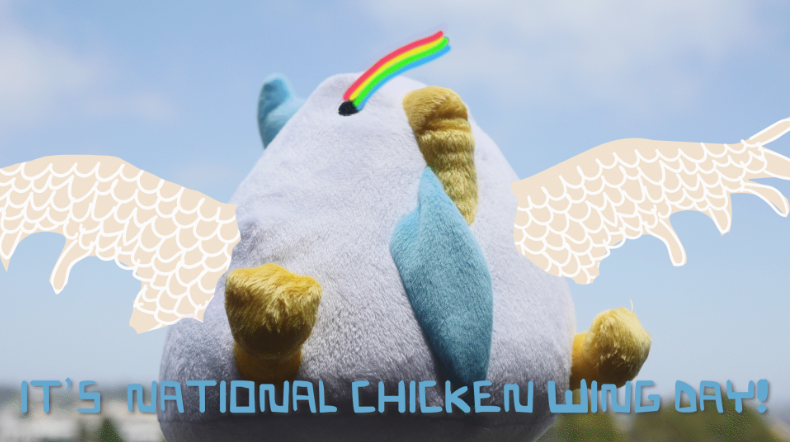 This is a flash (fried) sale that will last for 24 hours early, so be sure to take advantage while you can!! Flap on over to store.thebehemoth.com on July 29th to get your very own feathered friend.