That's a weird-sounding headline, but it's a true one! Comic-Con@Home is kicking off, and you're invited to drop by our virtual booth!
The show runs from Wednesday, July 22nd through Sunday, July 26th and is loaded with virtual panels, challenges to participate in, artists to see, online booths to visit, and more!
You can find us at internet booth 329, which puts us all the way on the right side of the map down by exhibit hall A. (Which is where our booth normally is in real life too! Cool, huh?)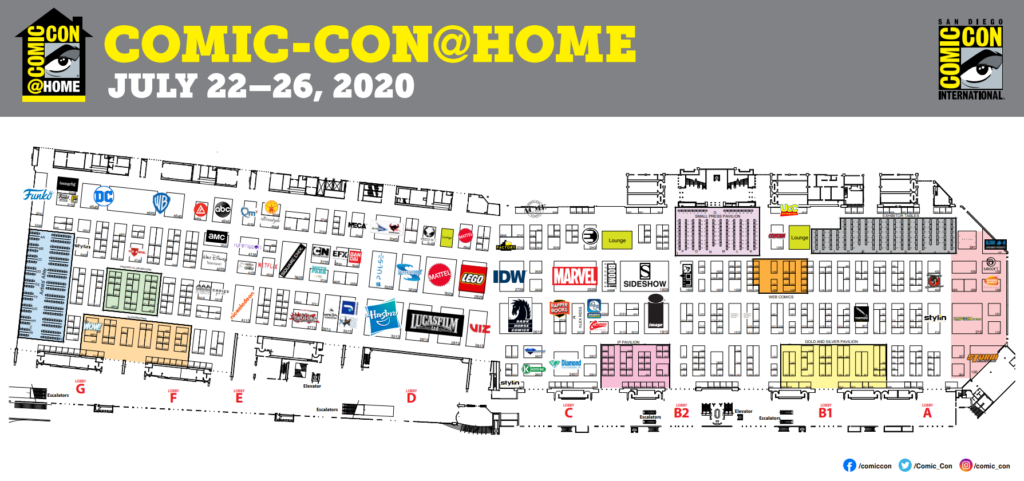 We'll have some goodies up for sale, so if you get your Behemoth merch fix at Comic-Con each year, you still can! Plus, we're offering a lil' something extra — if you decide to purchase merch, you can use code SWEATPANTS2020 for 20% off your whole order! This will run through the show dates of July 22nd to July 26th, midnight to midnight, and will work for anyone who's doing online shopping with us, regardless of whether they go through the Comic-Con@Home booth. You can find our online store riiiiiight here.
We'll see ya there! Well, not really, but y'know. We'll see ya here!