Later this month, competitors will return to the Pit to compete in the next legendary epic ultimate competition showdown face-off 1v1 tournament extravaganza! Better yet, YOU could be one of those competitors! Are you excited!? We are!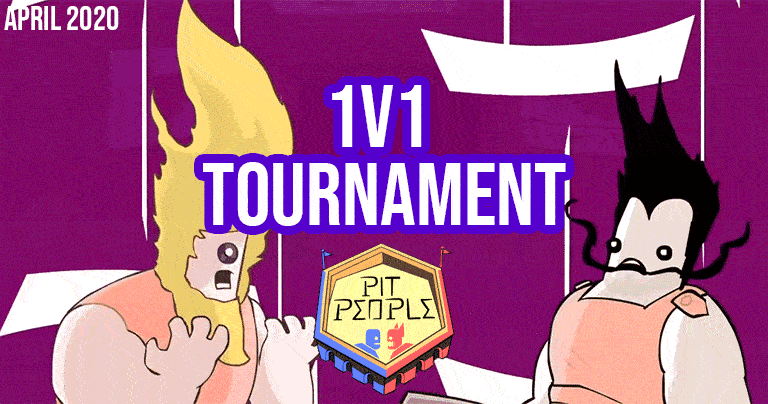 This PC tournament will pit individual players against each other in 1v1 matches. Form your strategy, stack your team, and take them on a winning rampage to victory! All tournament matches will take place between April 18th and April 26th based off of competitor's schedules.
As always, we have prizes for those that find themselves in the top spots of the tournament. The winner (1st place) will get a Pit People Hoodie, and first loser (second place) will receive an Unlined Nest Hoodie. If you make it to the top, wear your prizes with pride! If we don't have your size, we'll offer you a replacement Pit People related award so that you can still tout your victory.
Challenge accepted?
If you want to join the fight, head on over to the Pit Official Offensive People (Yes, that's P.O.O.P.) Discord server and let community organizers Normandia or KreeperKiller63 know you want in. They'll get you squared away and set up to compete!
We're looking forward to seeing who comes out on top of this tournament! See you in the Pit.