Another PAX has come and gone. We spent 4 wonderful days in Boston showing off our latest games, selling some new merchandise, raffling off custom painted Joy-Cons, and most importantly just getting a chance to meet everyone and talk about video games.
Below is an assortment of pictures from our adventures during the show. Thank you to everyone for stopping by the booth, you provide us with life energy that we use to create more games. Thank you for your life energies!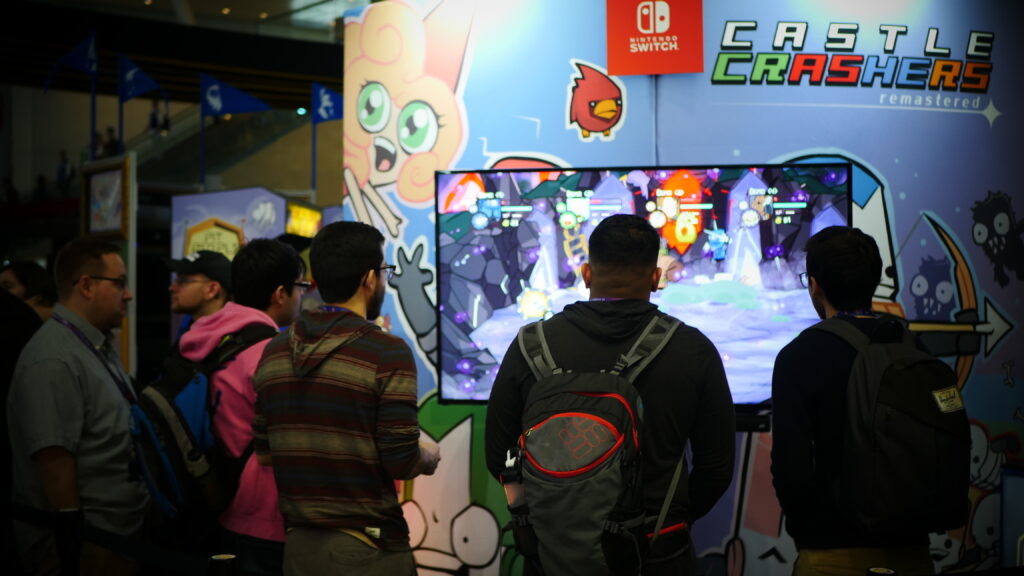 Lastly, none of this would be possible without the hard work from everyone below. It takes us 3 days to setup our booth, and then another 8-10 hours to tear it all down. We use 2.7 bottles of hand sanitizer each day, shake or fist bump about 100 hands daily, and most importantly we had to sacrifice our sanity by being next to the Mixer booth which played nothing but the most annoying Fortnite sounds you could imagine non stop everyday.