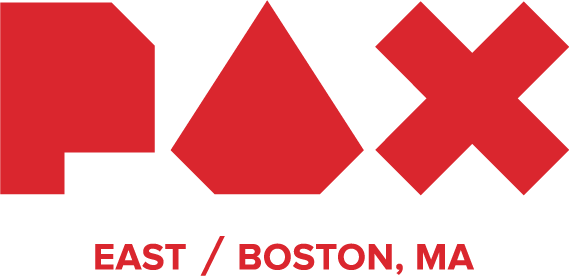 Hey, it's been awhile! We should hang out.
I mean, no pressure or anything, but we did get a booth at PAX East just so that we could catch up; it has a real address and everything (booth #14005)! We're going to fill it with all this new stuff we think you're gonna like, from new hats to new socks (woo socks!) and a new PAX exclusive shirt: I'm told wearing it is an expression of true love, not just for this shirt but also for this PAX.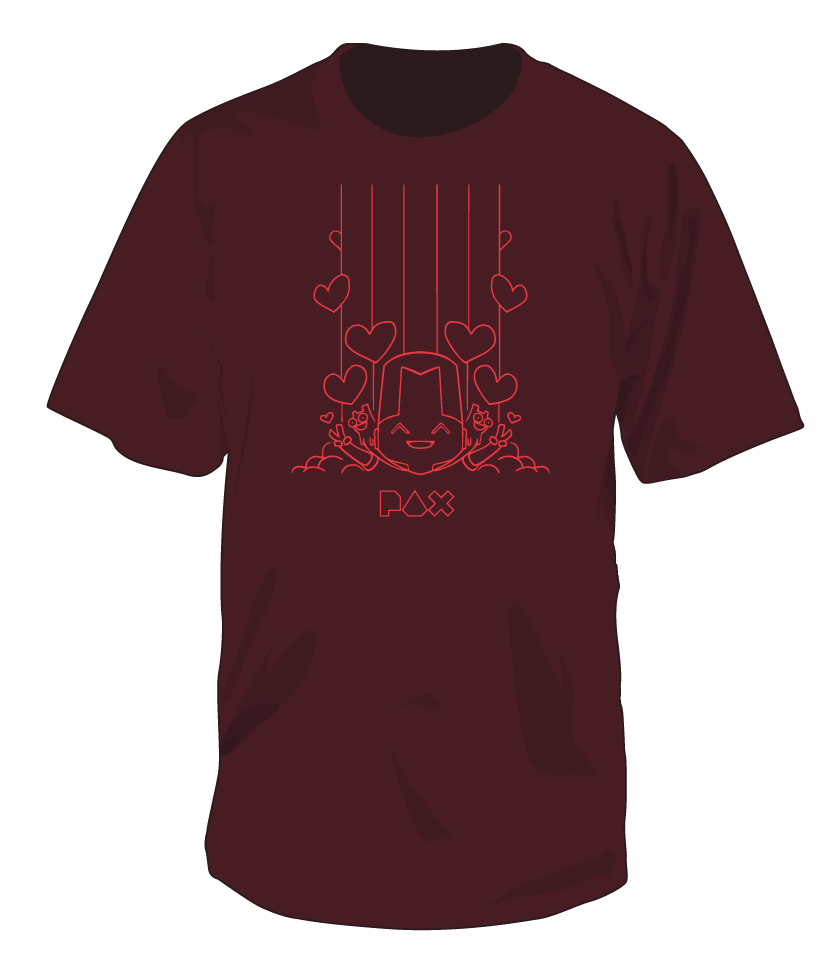 FEEL THE LOVE
And of course, you should also make sure to visit the Behemoth Arcade, the one place at the con where you can meet up with your OTHER friends and play all of our games on full-sized arcade cabinets!
Pit People Single Player Story Demo + Extended Play
Pit People Co-op Story and VS
Alien Hominid HD 2P
Back Off Barbarian 3P
BattleBlock Theater 2P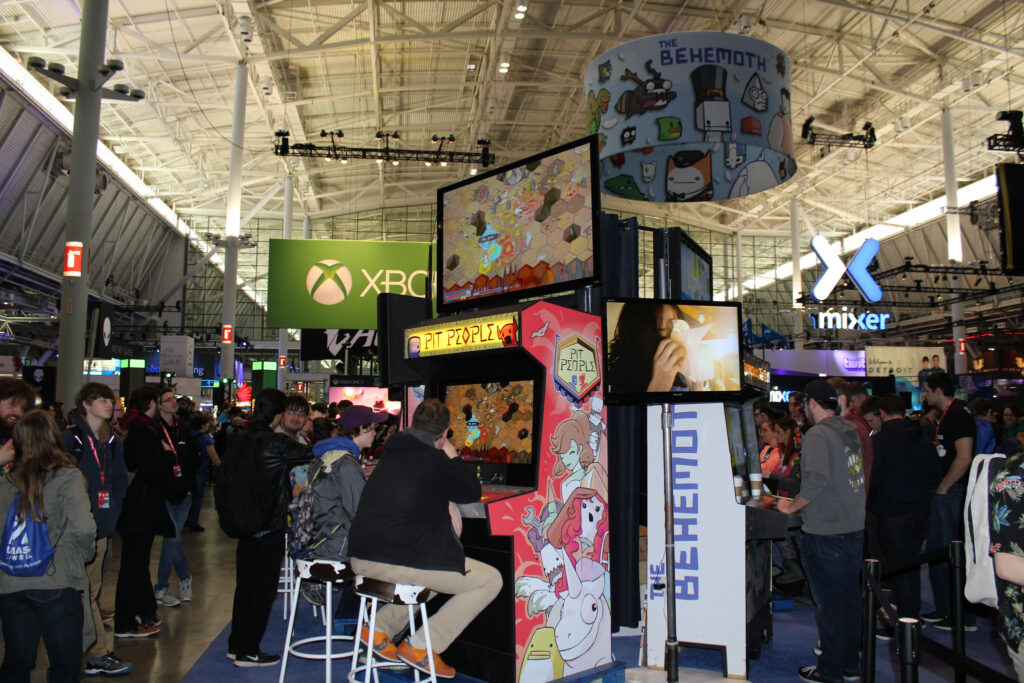 But what if you're one of those weird people who likes to play games in your living room? Or on the bus? Or anywhere that isn't our booth?

Well, weirdo, we thought of you too: come to our booth and you'll get to try out two entirely new ways to play one of our classic games: Castle Crashers Remastered on the PS4 and Nintendo Switch!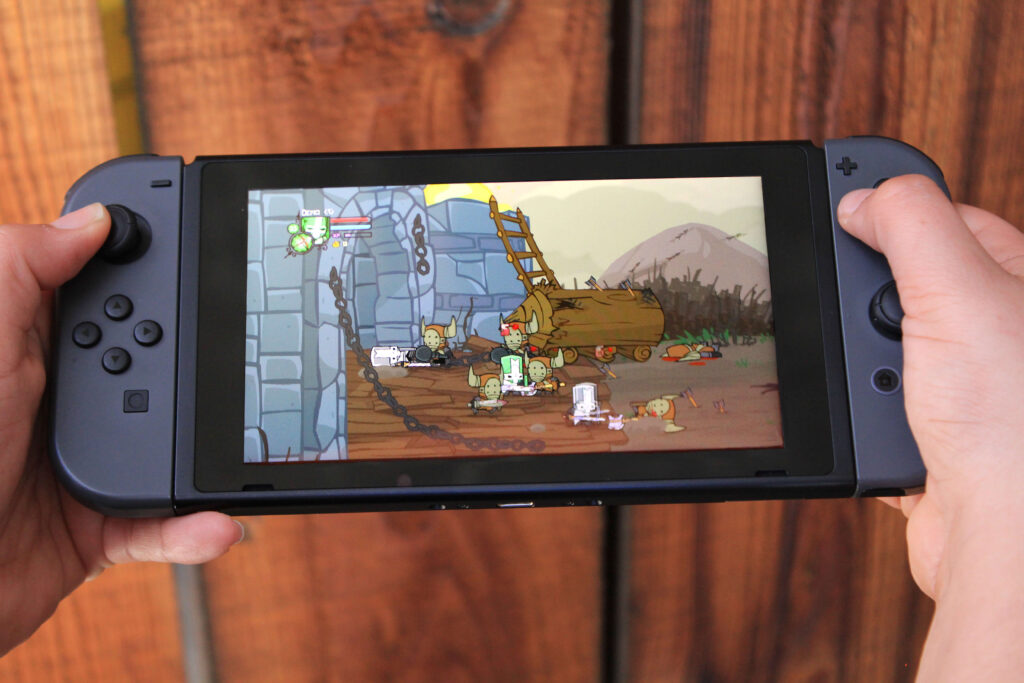 COMING SUMMER 2019
Castle Crashers Remastered (or CCR to his friends) has all kinds of improvements to keep him F R E S H for years to come, such as the new "Back Off Barbarian" mode, visual updates and improved online multiplayer. AND, for those of you with that hungry look in your eyes after seeing that CCR-riffic Joy-Con rainbow up there, we're also raffling off 1 set of 4 Colorware Joy-Cons daily!
PAX East Joy-Con Raffle Info
We're giving away one Joy-Con of each color at the end of every day from Thursday to Saturday. To get a raffle ticket, just swing by the booth and play a round of Castle Crashers Remastered on any of the new Switch stations. The daily winning # will be picked at random at 4:30 each day and will be posted on our Twitter and Instagram for easy confirmation. The daily winner will have until 6pm to pick up their prize. Limit one ticket per attendee per day.

Huh? What's that you say? You'd like to say "hi" and try CCR on the Switch, but you're living on a different continent on the other side of the Atlantic Ocean? Well, it's a good thing you told us, because now we're ALSO going to EGX Rezzed in London! Uh, surprise! We'll make sure to bring a Switch and some Pit People for us to play together.
Wow… I guess that means by next year you won't have to come to our booth to play Castle Crashers at a con anymore! You'll just grab a bean bag and play wherever! What kind of crazy, beautiful future is this?!

…um, promise you'll still come by and see us from time to time, yeah? Okay??
Cool.