With the release of Pit People this past March, we were given an opportunity to share our game with the world, and to allow the world to share with us. Not only does this come in the form of social engagement, support, or fandom per-se, but also with consumer facing gaming conventions. We travel, we meet, we talk, we play, we eat, and then talk some more. It's a beautiful reminder that what we do is just as much a people thing as it is a game thing. A community, after all, is made up of people that make and play games.
Last month we found ourselves exhibiting at PLAY Paris, a new show powered by PAX (yes, we aren't sure what that means either). In and around the show we did some press interviews, took in some sights, and ate food at a rate comparable to what feels like in an All You Can Quaff tournament. Before all this though, we did as we always do: we checked out the show site. To our delight, it was located in a beautiful space in the middle of Park la Villette, a large park north of Paris center crisscrossed by large canals with Parisians floating by on little motorboats eating wine and cheese. We are not making this up! The picturesque scene was not only a gorgeous setting, but served as a nice metaphor for what was to come: a shared intimate space for community and discovery.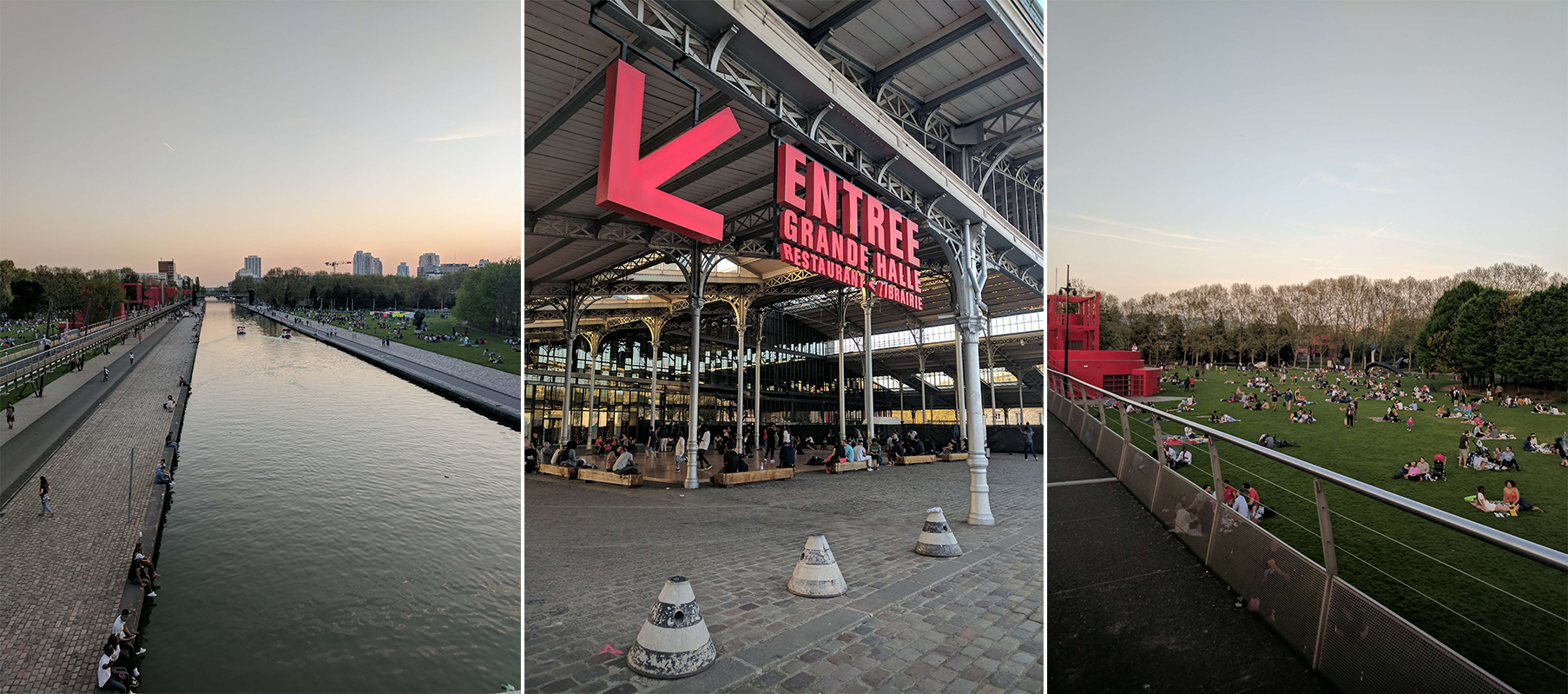 (See more of our photos from PLAY Paris powered by PAX)


SATURDAY
Being the first year for this show we did not have much in way of expectations. We knew it would be lightly attended, humid, and with inevitable language barriers, but we were unsure of what exactly would happen. After years of doing the tradeshow circuit, you start to have internal jokes like "this is the year NO ONE comes to the booth". Being the main contact with our localization teams, I personally had a realization that I would have a front row seat to how well our French translations would hold up. And then the show started. And all irrational fears were quickly dismissed within the first 5 minutes when we met Louis.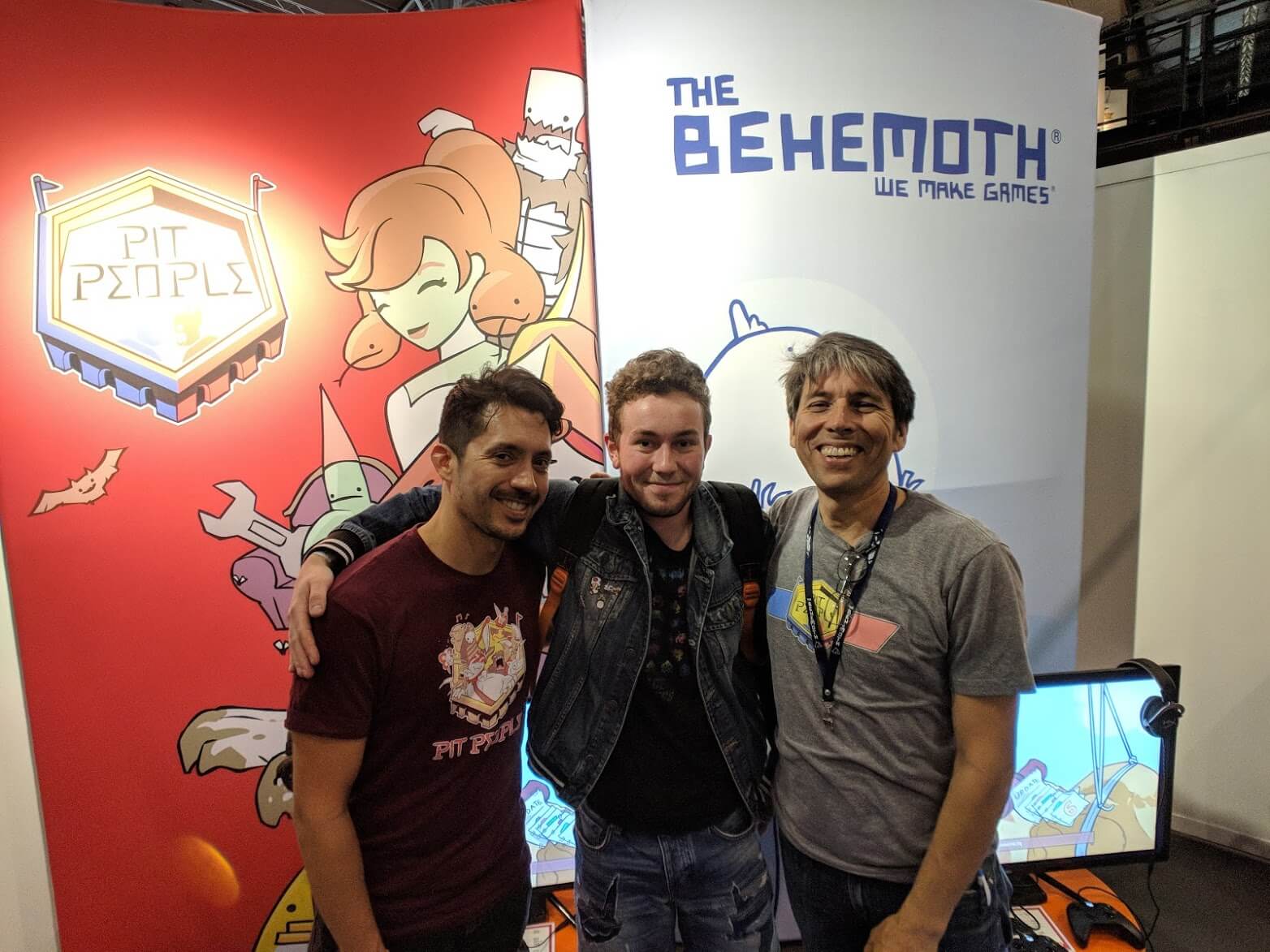 Louis, a long time Behemoth fan, came to Paris from a neighboring city for the show and specifically to meet us. Upon the public being allowed into the hall, he B-lined it to our booth and saved us from our uncertainty. We talked, we laughed, we even did one Pit battle (which he won). Louis also does an amazing BBT and PP narrator impression. He's the first fan from France that I've ever met and so will forever be imprinted on my brain. We had brought a few Pit People figurines with us, so we hooked him up at the end of the day, exchanged hugs, and said our goodbyes.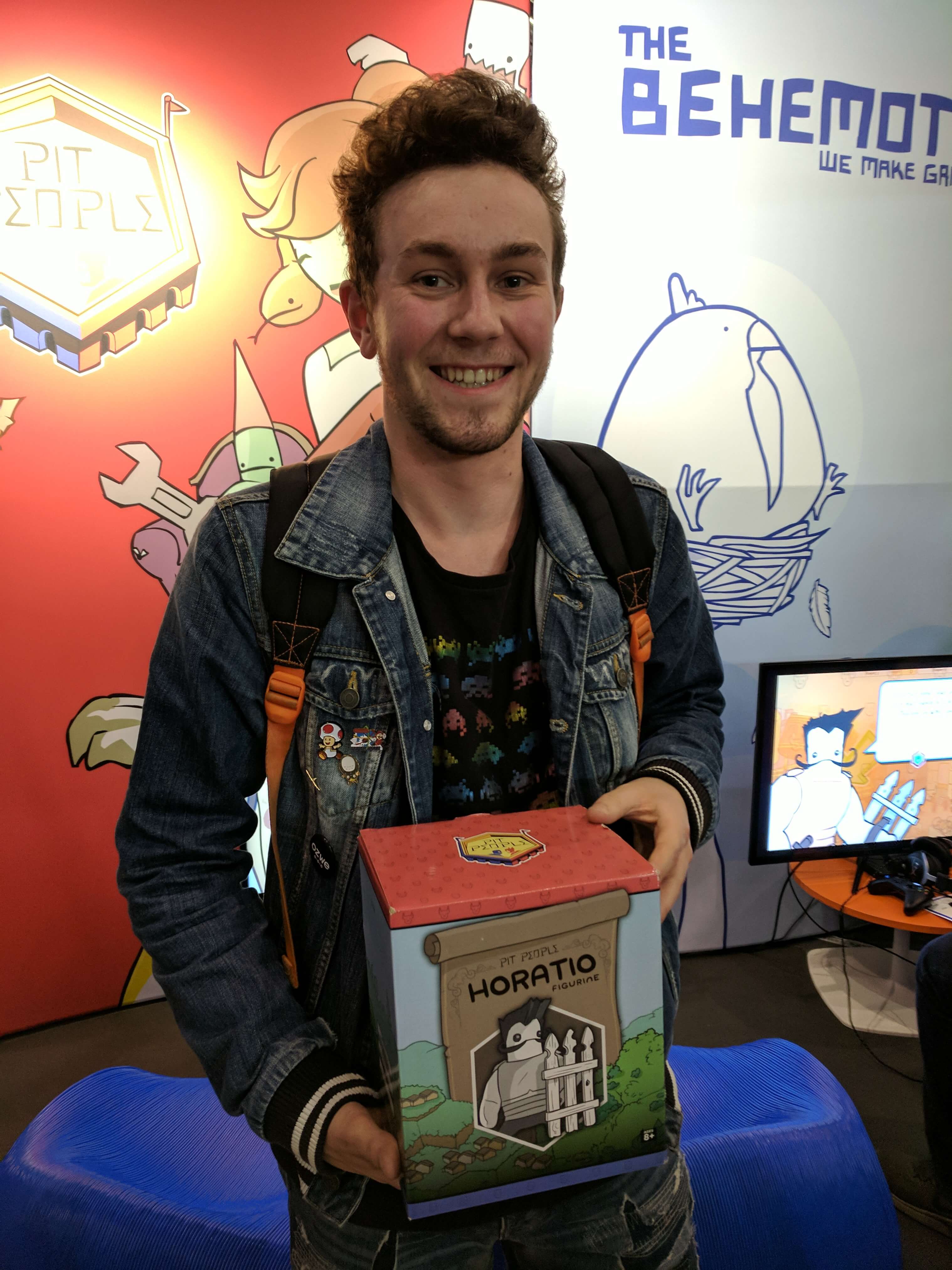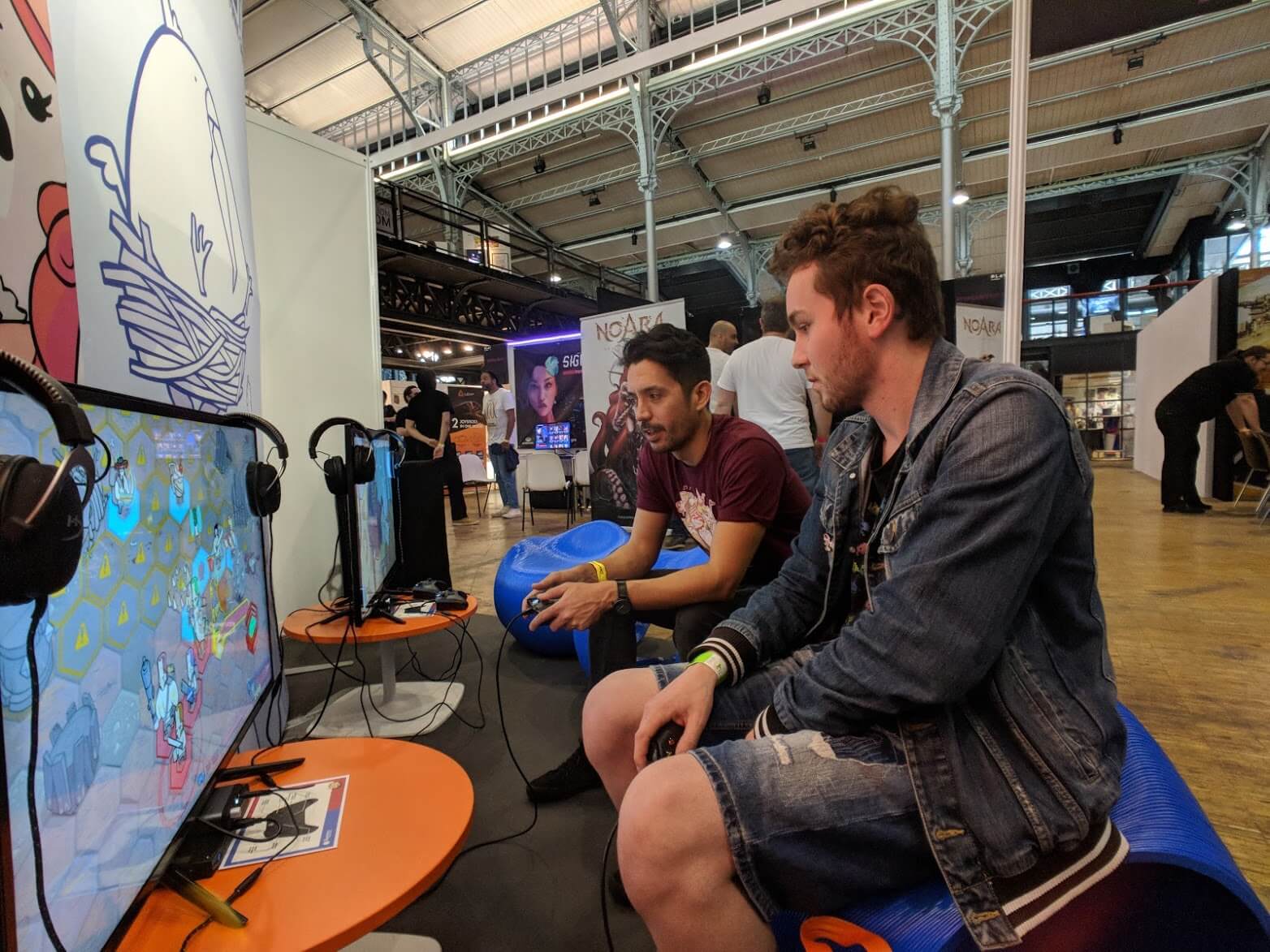 It was a great start. For the remainder of Saturday, we met and chatted with press on and off the mic, met some fellow North Americans, and explored the show. Another noteworthy highlight would be a member of the press wielding a piece of merch that inspired the ending song of BBT. In 2012, we launched our first Kickstarter campaign for the production of the large scale Necromancer figurine. During the concept phase of all the fun rewards, John (Baez) set out to create the Necromancer Belt Buckle. A buckle to end all buckles… fierce, pointy, and functional. A byproduct of this, and to everyone's delight, was that it inspired the ending song of BattleBlock Theater. But that's a whole other story. Back to the buckle… in Paris, in 2018, we encountered our first one in the wild.
I give you: The most awkward photo request to ask of a person…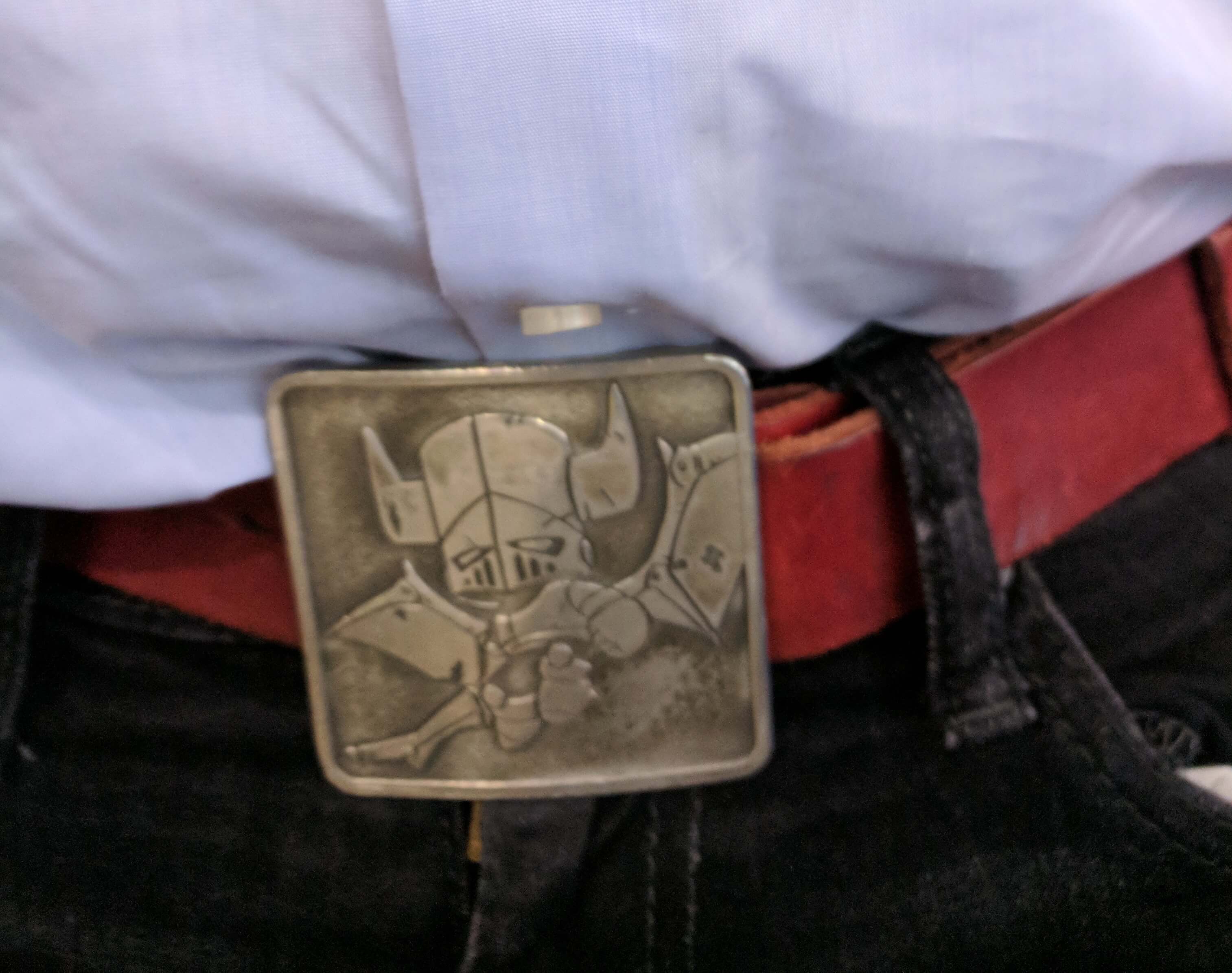 SUNDAY
Sunday was something special in its own way and somewhat unexpected. With the help of our friends Pilou and Max to man the booth, John and I were able to play and meet with other devs attending the show since the Parisian gamers hadn't really discovered the show yet. First year growing pains! In any case, with a lot of time on our hands, John and I walked around and introduced ourselves to the other devs. We quickly realized there was a false assumption that the Behemoth was there in name only, and not actually in person. So when we started introducing ourselves the response was very cool. As previously mentioned, there's always been a concerted effort on part of the Behemoth to be there, to represent, to meet, and to share first hand… and specifically, on the expo floor. (note to Reedpop- throw a dev mixer guys! Doh!)

As we explored the show we got to play games like Sumocrats, Orphan Age, Hacktag, Staysafe, Rend, Genetic Disaster, Double Kick Heroes and Dead Cell to name a handful. Lots of insightful, fun, and at times deep conversations with the devs ensued. It's how I've envisioned most mixers in my head, but rarely in practice. It was a feeling somewhat akin to our Behemoth & Friends experiment at SDCC. Certainly the ability for devs to mingle was what was envisioned for the exhibitors mixer during PAX, but it never really culminates in fun spontaneity that we experienced in Paris.
MONDAY
Though not an official expo day, this last day in Paris was a bit of a personal day with one press appointment. As John and I continued to gamify our limited mastery of the French language, (la nourriture était délicieuse!) we explored more and eventually found ourselves at a park for the final press interview of the trip.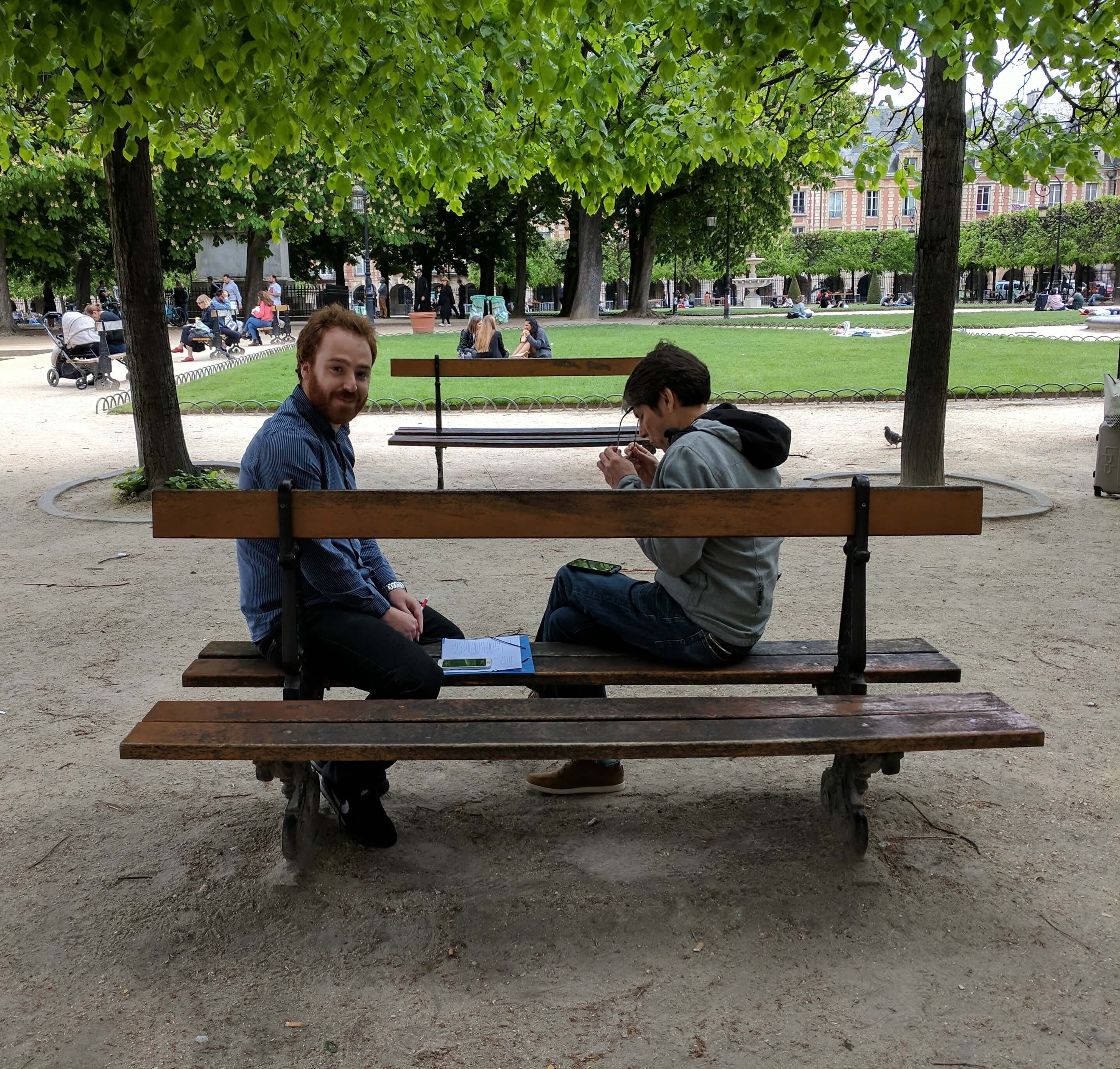 Yet another picturesque bookend to another game-centric journey rife with memories.
A big, gi-hugic thank you to anyone and everyone we met in and outside of the show. It was truly a lovely and terrific time and I can't wait to return.
Merci <3

-Le Behemoth