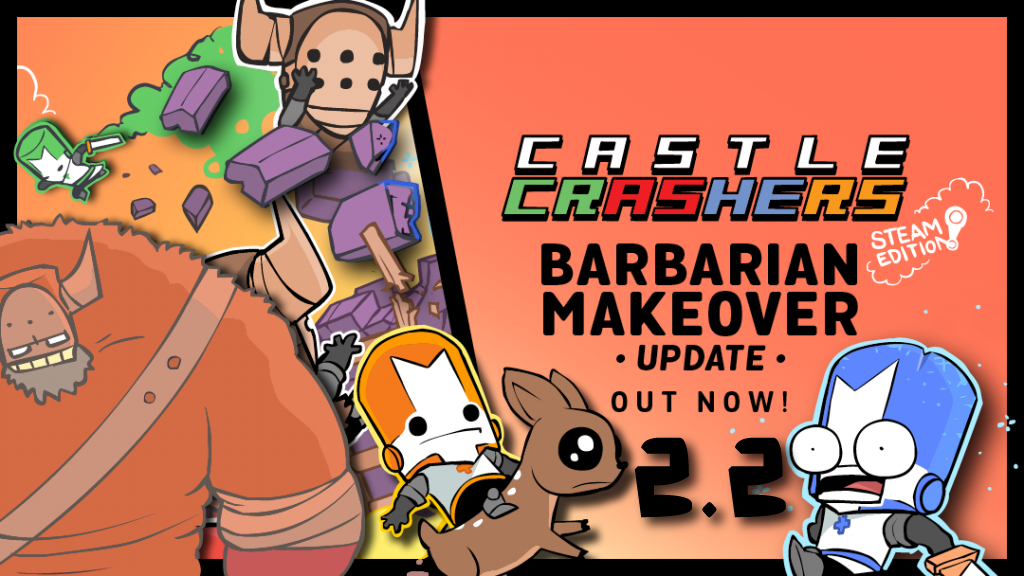 Greetings!
A quick lil update to the update. Actually, it's the second update to the update. Last week we swiftly fixed a weird thing with the mouse buttons. Sorry about that and a gi-hugic thanks to the community for bringing that to our attention. As for other things that have now been brought to our attention, well, that's what we're doing right now 🙂
Here's the deal. Barbarian Makeover Update 2.2 is now live and will hopefully bring everybody's quality of life up… errrrrrrrrrrrrrrrrrrrrrrr 20%?
Things in the update:
– Fixed issue with Alt-Tab causing a crash. Now it doesn't crash. We did it!
– Fixed various button prompt and text issues. Everything is more better!
– You can now bind the movement keys in Back Off Barbarian… now the world is your oyster!
– Adjusted weapons and animal orb attributes to match Remastered version.
– Updates to menu layout.
And that's about it. Bye, bye!