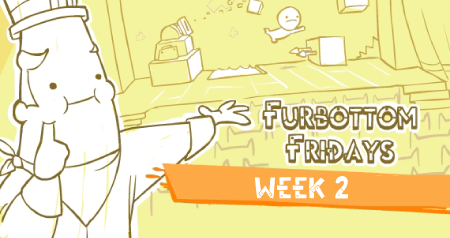 It's Friday!  Which means a new Furbottom's Feature is up!
We will be alternating Featured Adventure and Arena Playlists from the Community every week.  This week's Feature is a lovely Arena Playlist entitled: SS Friendship.
In related news, the BattleBlock Theater website has been updated to always display the current Furbottom's Features available for play.  So if you're ever curious, away from your Xbox, on a train, or waiting in line at the local barnacle store, you can always check to see what's Featured.