BATTLEBLOCK THEATER UPDATES:
Hey everyone!
I know you've been hearing a lot from me on the Dev Blog lately. In case you didn't know, I didn't go to Tokyo Game Show because I've been in the office with the majority of the team, working and putting our focus on BattleBlock Theater. My left thumb is red and sore, and my reflexes for my right hand are quickening from all the play testing I've been doing!! (I am typing with these fingers as a display of my love for you fans)…
I'm also trying to plan fun things for you guys to partake in, and if you have any suggestions, feel free to let me know!
TOKYO GAME SHOW RECAP!
For the devs that did go to TGS, they've made me extremely jealous on all the action I missed out on! It was their first time putting up cameras for live streaming. If you watching at the right time, you got to see the Behemoth chicken do a little dance!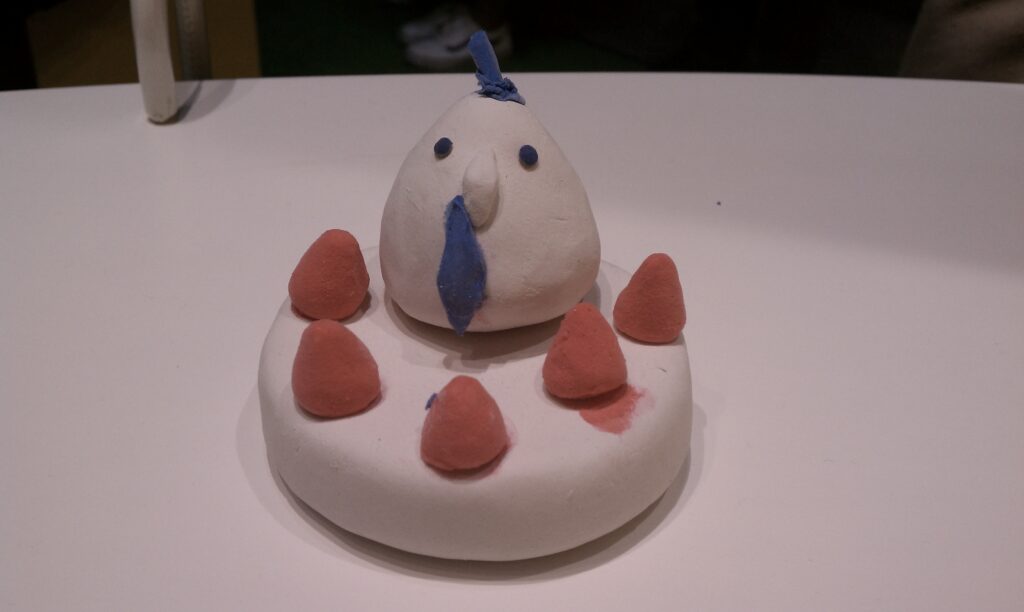 More TGS pics and thoughts from IAN (who DID go), next page!
<3 Christine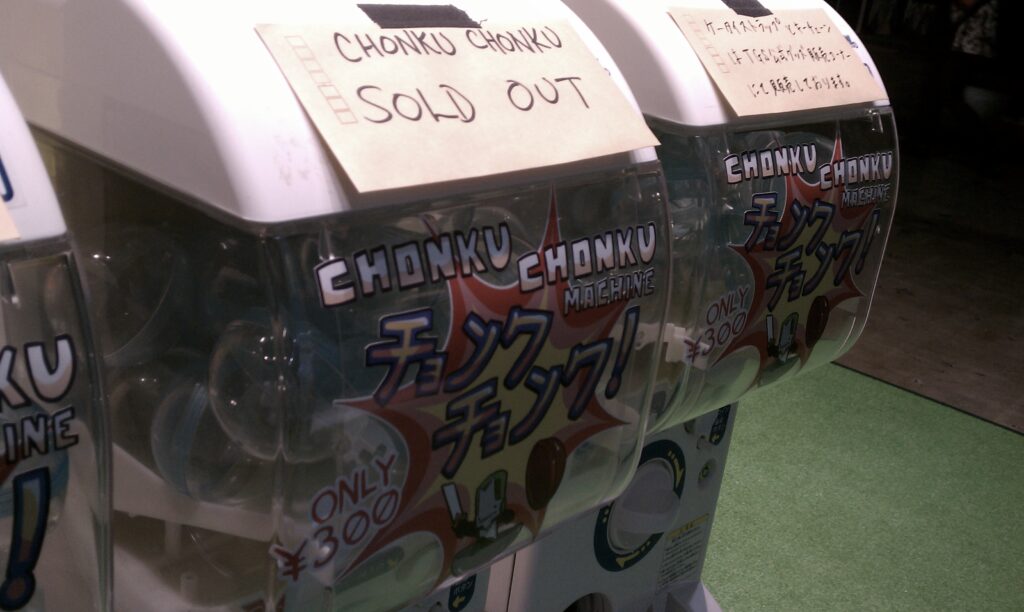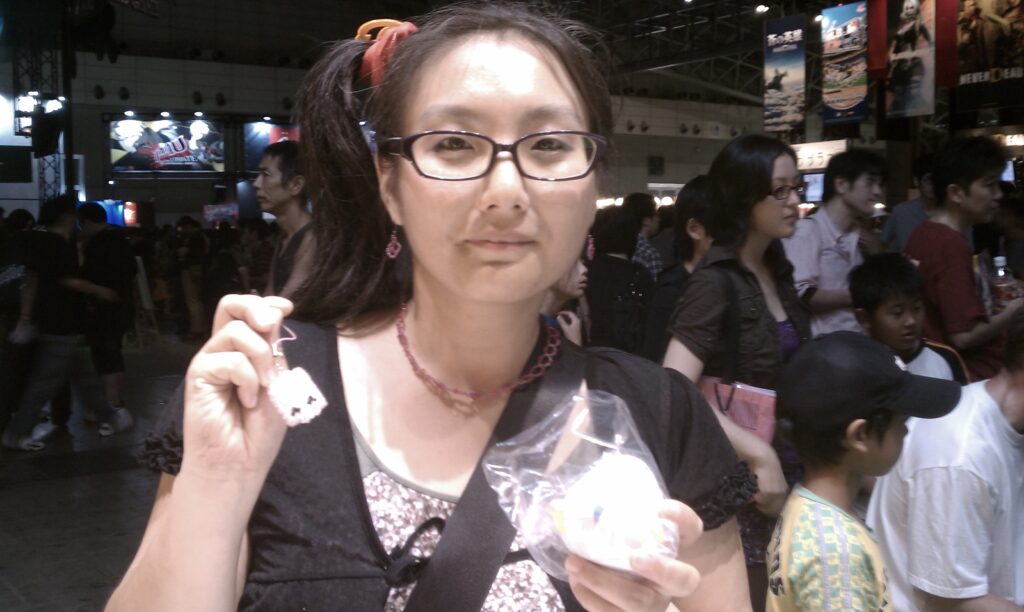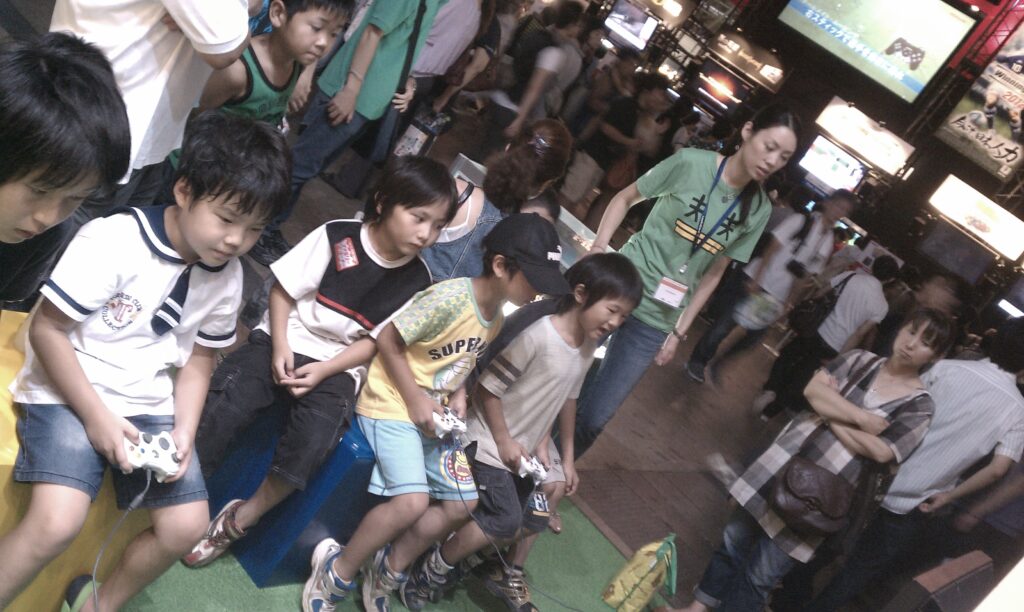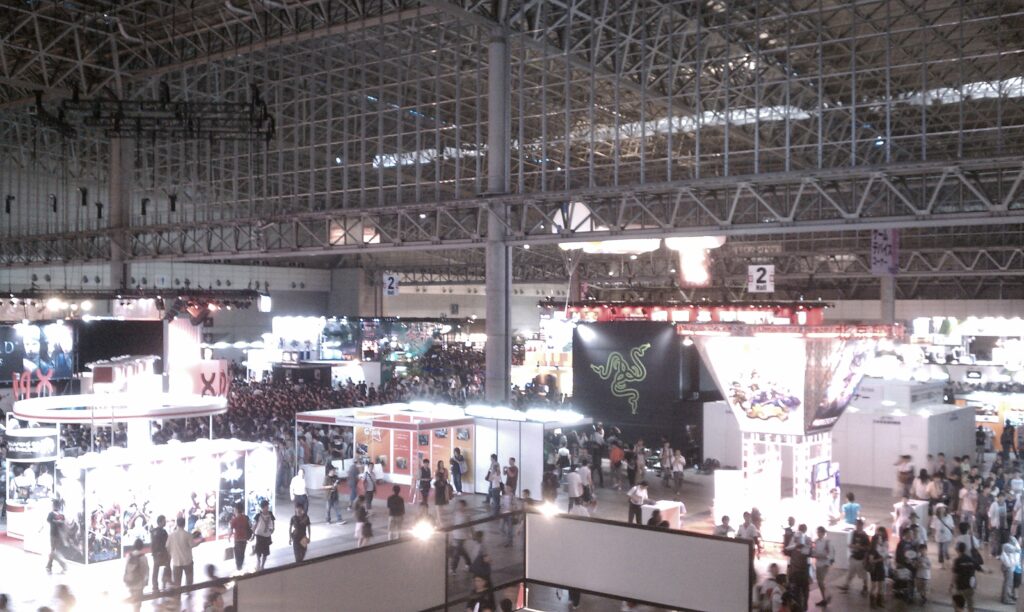 Gratitude.  If I were to some up my entire TGS experience into a single word, it would be gratitude… or fish.  Traveling to far off places to share in something has always been a privilege and this trip was no different.  Despite the relentless heat & humidity, no climate would ultimately affect the general disposition of exhibitors or the attendees.  After all, we were all there for one reason and one reason only.  Games.  Something that transcends climate and geography for that matter.
A personal favorite moment of mine, and something I get to see at every tradeshow, is that initial facial reaction by an attendee looking at The Behemoth booth.  Whether it  be the cylinder in the sky containing a smattering of Behemoth characters or observing BattleBlock for the first time and seeing these bite-size characters being customized for battle.  A glance turns to a stare, followed by a smile.  It gets me every time and at the same time reminds me that I'm part of something special.  The public days only reinforced this feeling as the crowds gathered around Castle Crashers and BattleBlock Theater and group smiles formed in unison.  Evidently the booth drew more children than in past years which created a unique vibe and something noticeably different than in past shows.  Not just fathers and daughters or mothers and sons, but entire families having fun and trading off controllers.
And then, there were the gifts:  A clay Behemoth Chicken, a hand made Alien Hominid T-shirt, assortments of bean cakes, a super meticulously knitted Pink Knight head…  Again, gratitude.   At times overwhelming, but with a solid foundation of continuous delight.
Similar to PAX East, it was situated in a convention center (Makuhari Messe) that allows you to look down on the convention floor.  On Sunday, I took a few minutes to walk from hall to hall, looking down overhead, and taking it all in.  Doing this reminded me of a past PAX quote from Bob (from Newgrounds) that always comes to mind at shows.  "Everybody in this entire building LOVES video games."    Sugoi!
Big thanks to Megan, Kaori, Sayaki, and everybody who came by the booth.  Arigatou gozaimasu!
More pictures of Tokyo Game Show can be found on our FLICKR!
Love&Sushi,
-Ian
EXTRA LIFE 2011
We'll be creating TEAM BEHEMOTH to play Castle Crashers on October 15 to raise money for our local Children's Miracle Network Hospital — Rady's Children's Hospital in San Diego. 100% the money that is raised is tax-deductible, and will be donated to help sick kids.
You can help by donating, or joining TEAM BEHEMOTH to get the word out to your friends and family!
—
Also, if you're free on October 1st, we're going to participate in GAMING AND GIVING FOR GOOD, the Xbox LIVE Arcade sponsored version of EXTRA LIFE.
Here's our TEAM PAGE if you want to get involved!
<3 Christine