Hi guys! Tokyo Gameshow went well! I'm sure there will be a post about the show later so I'll get onto posting some of the cool crashers work i've found on the internet…because it is all awesome. (most of these i have found by searching for "castle crashers" on Flickr.com in case you are interested in finding some treasures for yourself!)
On with the art show!! Allow me to start with one that I enjoyed that was posted by Porl on Flickr. Porl has painted over some teddy trooper figures, molded them with sculpey clay. Porl then finalized it by with pieces like animal orbs, weapons, and shields. These are really awesome!! Thank you, Porl!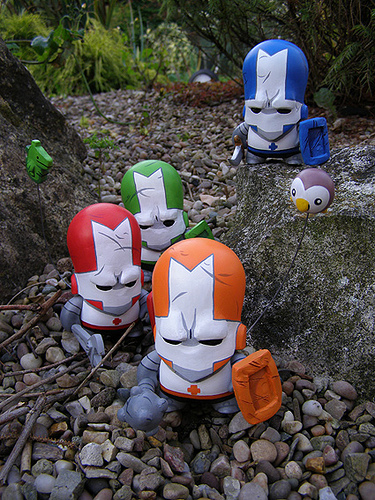 Here is a photo taken by Robert Angelo. A painting of a bear from the bear tribe!!! Excellence!!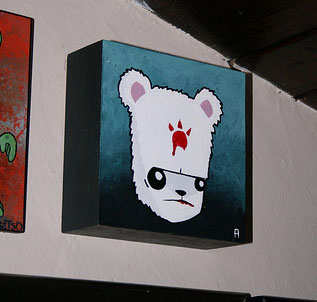 Robotbreath has been posting the workings of some mystery project underway. It started with a wire, then clay, and then found its way to 3D models! I wonder what robotbreath has planned? What could it be?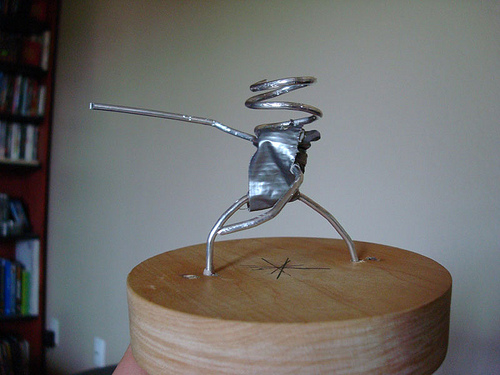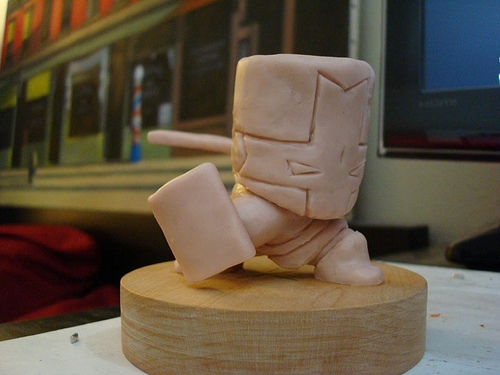 New York Comic-con apparently had 3 anti-heroes running around. Here is a picture that was snagged of them! (These look awesome! Great job, guys!!!!)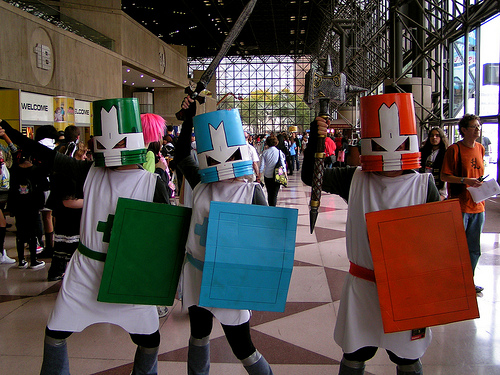 And finally, mistersneak received an awesome castle crasher plush dude of wonderment for his BIRTHDAY from his wife!!! Sweet!! Happy birthday!!!!! Is it fireproof?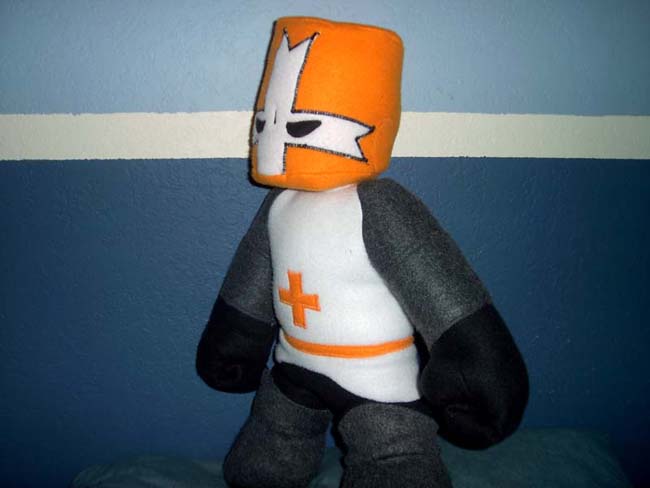 There are so many more but I can only post so many at once. Hope you guys enjoyed today's art show!! More to come later.