We just keep staring at the clock waiting for it to reach 12AM. Even though the game won't be out until 1AM, or 2AM, or some other time. In the past week I've heard about 300 different time slots from just about everyone so I don't even know anymore.
As exciting as the launch is for us we don't have time to sit and relax as we are all on a plane on Wednesday to the Penny-Arcade Expo. It's actually really great timing for us as we get to be around all of our fans for the first few days of the title being launched.
One of the many surprises we will have at PAX will be our exclusive limited edition Barbarian Figure! (below) Not only will we be selling it at the show, but by Friday we will also have them available on our Behemoth Store, YES!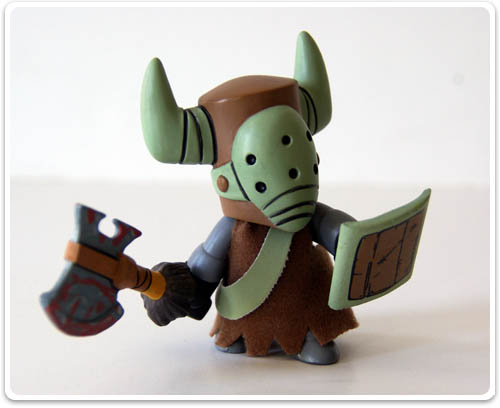 Check out his awesome battle flag of justice (I'm starting to sound like Dan now) and deadly weaponry.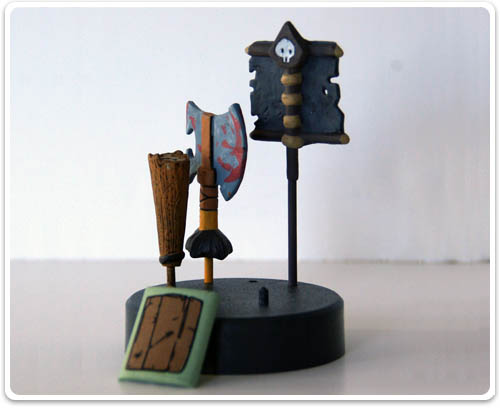 OK, that's all for now, less than 6 hours to go !!!!!!!!!!!!!!!!!!!!!!!!!
-Emil-