I had originally planned to make daily posts, and even take some videos directly from the show floor but that didn't really work out too well. It gets pretty crazy in random spurts, and we need to make sure that we're helping everyone out with selling merchandise, and answering questions so the updates are not that frequent, sorry !!!
I had everyone turn around real quick so I could take a picture of them while they were hard at work.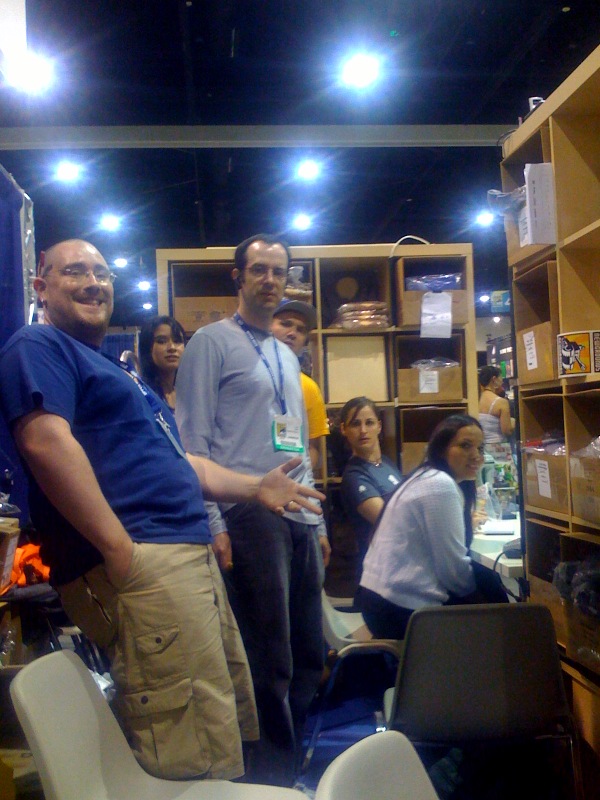 In the picture above we have Bob from Newgrounds, Josh from The Behemoth, Billie, (master of tradeshows) Melissa, Noelle, and Sarah helping out with running the booth. Everything has been going extremely well as all of our Castle Crashers game demos have been occupied for the entire show! I'll try to upload some more pictures tomorrow but before I go here's one more picture of our fearless leaders Tom Fulp, and Dan Paladin sitting at the autograph side of the booth looking pretty tired after a long day at the "Con"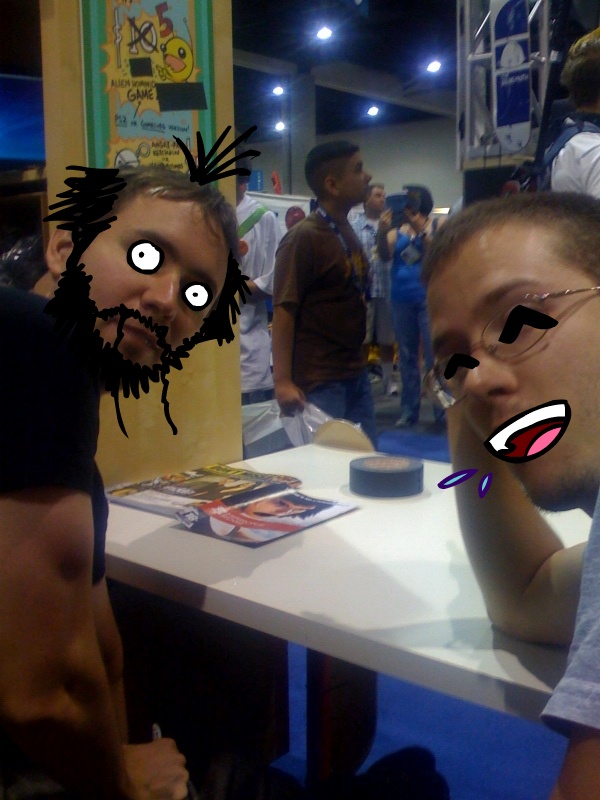 Hope everyone is having a good weekend, and remember if you're in the San Diego area please stop by our booth (#5029) and say hello.
-Emil-