Doo do… doo do… doo do. (Pretend that sounds like the "Jaws" theme, please and thank you.) It's the end of Shark Week, and Duck Shark has arrived to become a part of the party.
For this weekend only from Friday, August 14th through Sunday, August 16th from midnight to midnight PT, prices on Duck Shark merch in our online shop have been bitten in half!
That means that you can grab the Duck Shark T-Shirt for 50% off, and show off all your duckiness and sharkiness in clothing form!
Or, if you're looking to get aHEAD (wow, what an awful pun) then you can get the Duck Shark Plush Hat for 50% off as well!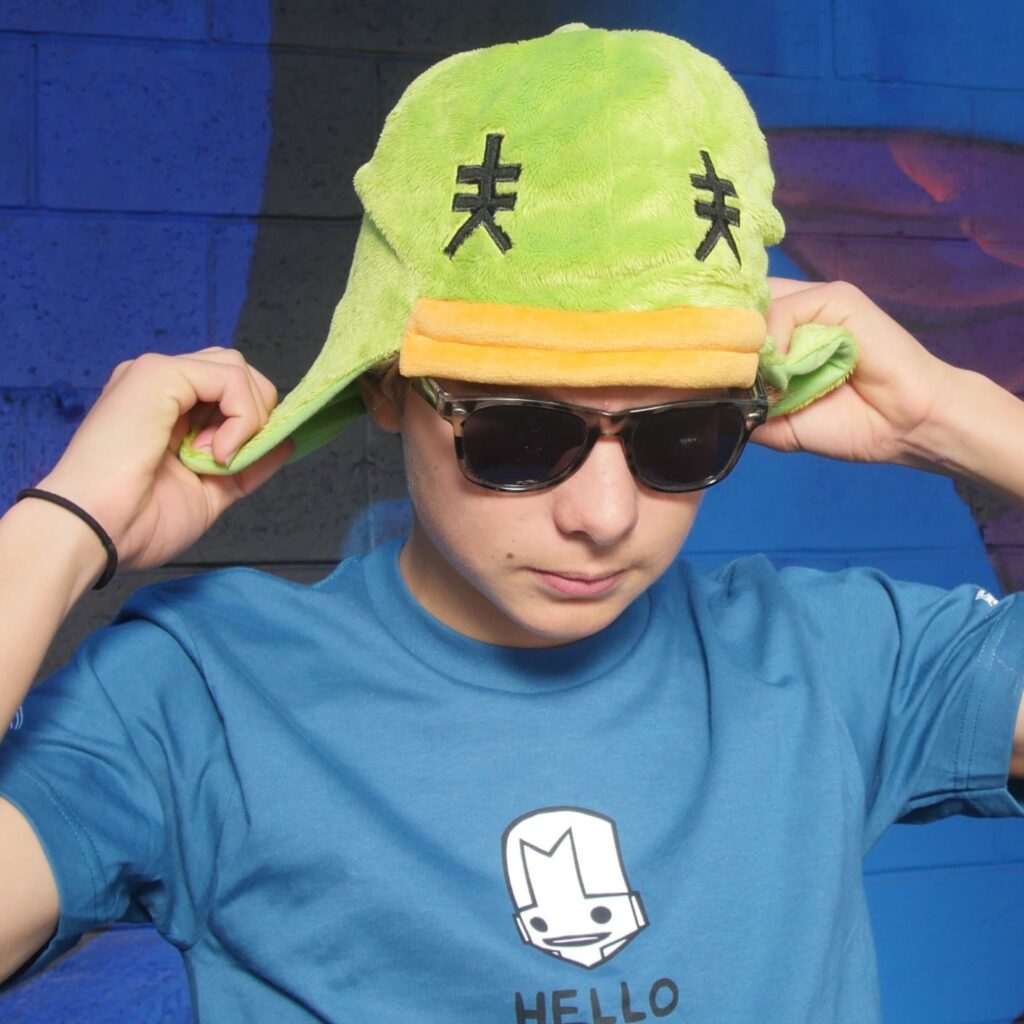 Or get both, wear them together, and be the sharkiest and duckiest of all.
No special code is needed to take advantage of these discounts! Simply put the item in your cart, and you'll automatically get that sweet sweet sale price.
BattleBlock Theater players on Steam will also find themselves with a pleasant surprise, as the Duck Shark is this week's unlockable prisoner for the new FurBottom's Feature playlist!
Beat the playlist (which is also Duck Shark themed, and lovingly titled "Duckshark Arena"), and you will be able to *become* the Duck Shark. There's no better way to celebrate than that!!
Shark Week, and the Duck Shark deals both end on Sunday, August 16th, while the Duck Shark head will be unlockable until August 28th. Be sure to take part in this jaw-some event before that!