BattleBlock Theater has been showcased in different forms over the past few years at tradeshows such as PAX, Comic-Con and Tokyo Game Show. We first revealed the game's Arena Modes at PAX East in 2010, and in more recent years we moved on to featuring levels that you might see in the story/campaign mode.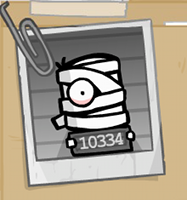 Our intention was to focus your attention on the various block types that will help you through to the end, or cause you grief until you rage quit out of the game. On the other side of things we have our online prisoner updates, which were a weekly special treat for us to share with the community while showcasing some of the various gameplay elements of the game. Due to time constraints, and the small size of our team, we were unable to continue these prisoner updates on a weekly basis but hope to bring that all back eventually.
There are so many elements to our new universe that we sometimes forget to update everyone on what we've been working on. To fix that for now, here's a shiny new bullet point list for your eyes!
200 + characters to unlock
200 + levels to navigate and conquer
10 + unique weapontools
Variety of interactive block types
Online Multiplayer Campaign/Arena modes
30 Achievements
Avatar Awards
Soundtrack created by well known artists, and members of our community!
+ Even more to be announced!
There's some things we have to leave out for now, that we'll be able to announce later in the year, but for now here's a video of Dan animating some elements of the game.