With less than two weeks to go, I think it's time we reveal some new stuff we're bringing to PAX Prime! As we mentioned in our previous PAX post, we'll be bringing new arcade cabinets and even new pins that will be blindboxed in our gashapon machines.
This August, we're also bringing our cat guard line straight to you in Seattle and a few t-shirts that have never been seen (or worn) before PAX Prime. We are going to reveal the shirts this week, starting with The Behemoth's 10 Year Anniversary tee: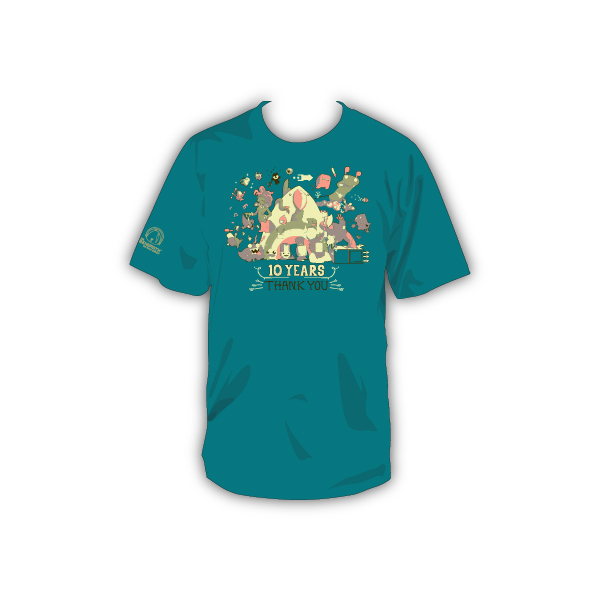 Thank you to all the fans and friends over the years. 🙂 We will post two more new t-shirt designs later this week.
[Update] Honey Hug tee revealed!