BattleBlock Theater Steam Anniversary
Event Navigation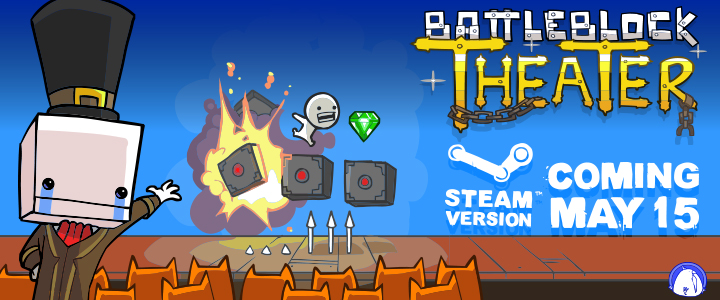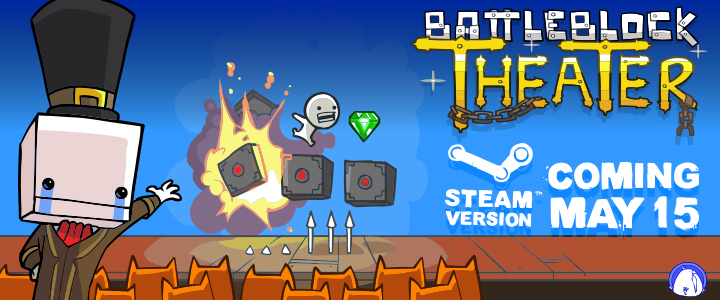 Three years ago there were two words that changed our lives forever… STEAM VERSION.
To celebrate our birthday, we're doing various giveaways on our social channels TODAY! Click the links below for more info:
–Twitter RT contest to win a copy of BattleBlock Theater Steam
–Facebook contest to win a Hatty Hattington plush tissue cover
Extra unlocks in Steam this week!
We're also unlocking two prisoners in addition to BOOM! Get Triple Threat (since it's our 3rd birthday!) and Buckle Your Pants (because hype!) for a limited time only.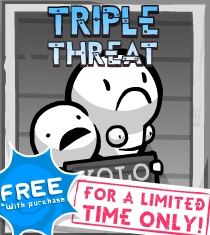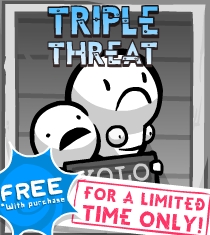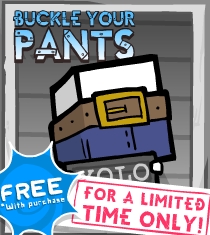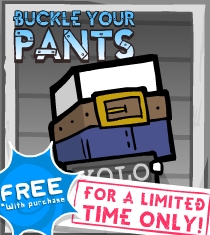 Happy 3rd anniversary to our 3rd game baby, BattleBlock Theater! 🎂 Thanks to everyone who has played our puzzle platformer!