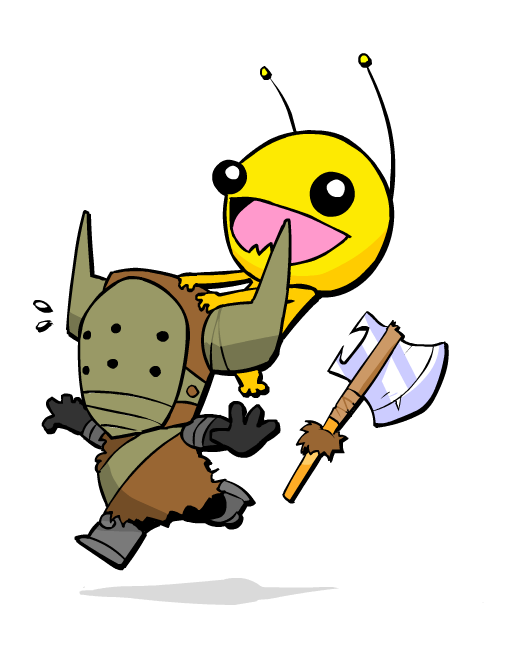 Hello again!
We've gotten a lot of questions wondering if our dear old pal Alien Hominid would be available on the PSN version of Castle Crashers. Well now, we wouldn't want to make him a sad alien and keep him out of all the fun would we?
On XBLA, the Alien character is a thank you note to people who had bought Alien Hominid HD.    The Behemoth is alive today because Alien Hominid HD  saved our entire company single-handedly!  That's intense, but it's the truth!   For the PSN version of Castle Crashers we have no way of telling who supported us by purchasing Alien Hominid for PS2.  It would be unfair to starve our earlier supporters – so we are going to attempt what is the most fair and make the logical assumption that by this point everyone has PS2 Alien Hominid, right?
As to how you'll unlock him on the PS3, lets just say he'll get by with a little help from his friends.
Next week, we'll tell you about some new benefits you'll find to playing Insane Mode. That is, besides calluses on your thumbs and post traumatic stress disorder.

kelly