Boss Pack and Animal Orb Pack have just been released! They are available for the exchange of 80 Wonderwozzles on XBLA marketplace. You may see them here: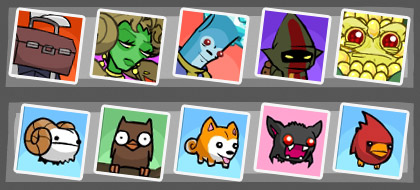 PAX went great! Thanks to everyone who stopped by or wished they could! I hope we can get you some video soon.
Quick sidenote: If anyone out there thinks they can make cool Game 3 music I recommend you go get crackin'!! Submit it to the Newgrounds Audio Portal! Post the link in the comments here and I'll be sure to check it out.
Did you know we used the Newgrounds Audio Portal for ALL of the music in Castle Crashers? Heck yea!
-dan