Things are heating up around here as we progress through the certification process. It is going great! This past weekend we took another shot at casting and this time I brought the trusty Sony cam that weighs a ton but takes nice pics.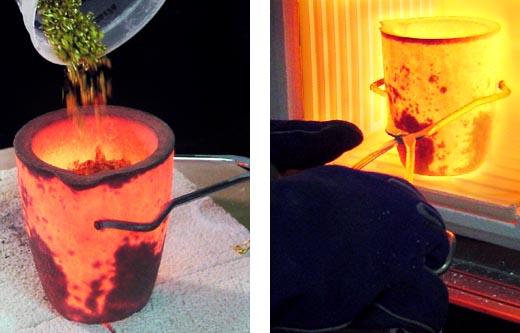 Once the preheated crucible comes out of the oven, Alan filled it with bronze shaped like little teardrops. He added a big spoonful of borax and put it back in the oven. Once it reached 1900 degrees, we waited for a few minutes, then tested the liquidity with a graphite rod. When it was fully liquid, we pulled the preheated investment out of the other oven, put it in the vacuum machine and poured the bronze. The vacuum then pulled all the molten metal through the mold.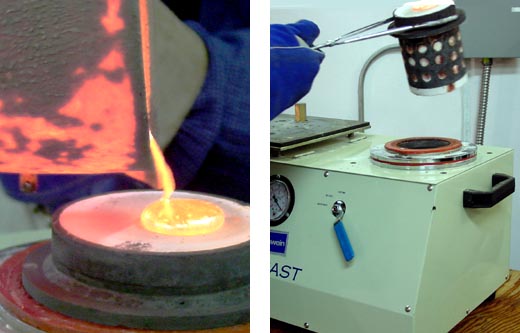 After the bead on top solidified a bit, we pulled it out of the machine and dunked it in pail of water…what a mess. But the results speak for themselves. This quiver of weapons turned out great, with only minimal cleanup and no peeling…yay!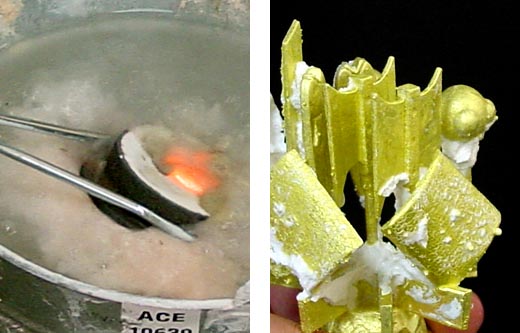 -john