After an intense battle between Bitey Bat and Frogglet we have a winner!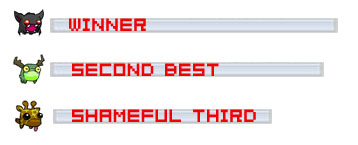 I'm only listing the top three for now, and as for the reason behind this poll…..nothing I can share yet 🙁
As soon as I get permission from people more important than me I will post up our little project. Thanks for everyone who voted, check back frequently for more polls!
Thanks!
-Emil-